Custom Solutions
B&T can design and produce custom cast iron or plastic products to specifically address your business need.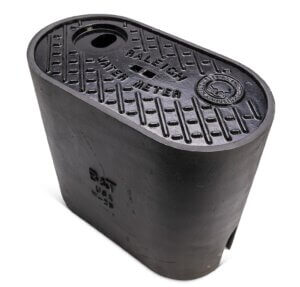 Utilities often have problems that they are never able to solve because they can't find the right product. Let us create a customized solution for your need. We have extensive in-house capabilities to design customized products or modify existing products, including cast iron or plastic, valve box and meter lids, leak detection compatible valve box lids, and much more.
Our engineering team uses computer aided drafting software to generate 2D drawings and 3D models to bring a concept to life. Once a concept is approved, a prototype can be developed in as little as 2-4 weeks and shipped directly to you. Field test the product yourself and once you're satisfied, we'll get it specified at your utility.
Lid Customization
Take Pride in Your City with a custom design on your utility lids. You can work with our team to design a completely custom water, sewer, or gas lid for your municipality.