Our Company
We provide easy, safe, and secure access to underground utilities. We work with our customers to produce custom solutions designed to meet their specific access needs.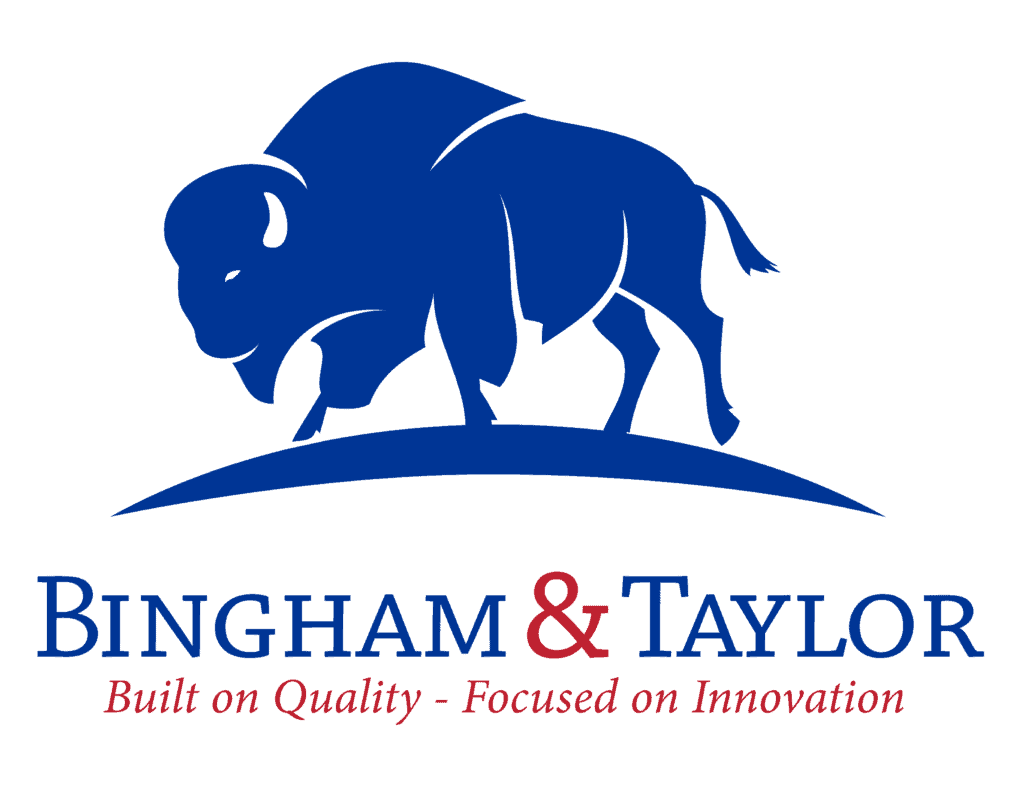 A History of Moving the Industry Forward

Established in 1849, B&T is a Woman-Owned Business that has proudly served the water and natural gas industries for over 170 years. We were foundational members of AWWA and AGA, and have long supported these important institutions, whose missions are to improve the quality and supply of water and gas throughout North America. We were the original manufacturer and patent holder of the iconic "Buffalo-Style" valve box. In addition, B&T was first with plastic valve boxes in the 1960's, first with injection molded meter pits, and first with hundreds of small product enhancements to support our customer needs.

A Commitment to Quality

Bingham & Taylor is committed to manufacturing the highest quality products available, with 100% of our products made in the US. Headquartered in Culpeper, Virginia, B&T has three manufacturing facilities located in Culpeper (cast iron foundry), Fredericksburg, VA (injection molded plastics), and Spotsylvania, VA (blow molded plastics). In addition, we have established distribution centers in Denver, CO and Corona, CA, which allows us to efficiently reach customers in the 48 contiguous United States.

Providing Resources for Our Customers

Our development team specializes exclusively in products that serve the special needs of our customers. Our craftsmen and technicians are true manufacturing professionals and are the primary reason we have earned the reputation as our industry's leader in product design and innovation. Our facilities include in-house engineering, CAD design, and pattern shop to support design, tooling, and sampling for projects. We have leveraged technology in manufacturing to automate many processes in order to produce high-quality, consistent products.

Recycling and the Environment

B&T is committed to a sustainable business practice of using recycled iron in our cast iron manufacturing. Items such as used car rotors make excellent sources of iron when melted down and reused. 100% of the iron used in our castings comes from recycled material. We also offer recycling services for any utilities switching from cast iron meter lids to AMI friendly plastic meter lids.
Our Values
These are the principles our company was founded upon and continue to embody today.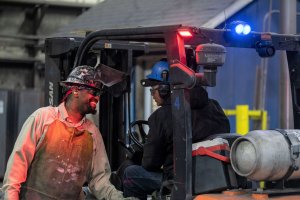 Collaboration

We can accomplish much more together than we can apart. That is why B&T works with our team members, customers, vendors, and partners to create custom solutions that move the industry forward.

Invention

Our team is constantly working toward new and innovative approaches in every step of our process, from production workflow to product creation to customer experience. We believe that if you're not moving forward, you're falling behind.

Integrity

When you do business with B&T, you're investing your time, energy, money and trust in us. That is why respect, accountability, and commitment are at the core of our business practices and relationships.

Excellence

Our customers need products and services that help them get the job done right. At B&T we provide superior product quality and customer experience, because no job should have to be done twice.
American Iron & Steel (AIS) Act
All products manufactured by Bingham & Taylor comply with the AIS Act.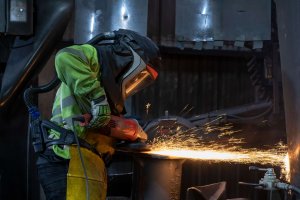 The American Iron and Steel (AIS) Act requires those entities receiving funding from the Clean Water State Revolving Fund (CWSRF) or the Drinking Water State Revolving Fund (DWSRF) to have all iron and steel products produced in the United States. This Made in America requirement applies to any construction, maintenance, alteration, or repair to a public water system or treatment works that receives the above referenced funding.
B&T is headquartered in Culpeper, Virginia with additional manufacturing facilities in Fredericksburg, Virginia and Spotsylvania County, Virginia. All products manufactured by Bingham & Taylor comply with the AIS Act. Contact us if you need an AIS Certification Statement for specific Bingham & Taylor products.
Product Engineering & Design
B&T specializes in the design and development of custom high quality products for the water and gas industries.
Materials

We manufacture products in cast iron, ABS plastic, and injection molded plastic. Our cast iron is continuously checked for sand compaction, sand moisture, carbon content, silicon content, and iron temperature. Our ABS plastics are closely monitored for temperature during the blow molding process. Our injection molding resin is a high-strength polypropylene that is specifically formulated for B&T and includes additives for criteria such as UV protection, impact resistance, and chemical resistance.

Product Improvement

Our Engineering Team is continuously developing material and product improvements. We scrutinize the raw materials, including source iron, resins, and adhesives continuously seeking improvements to our products for our customers. We recently switched to all white ABS plastic products, which increases the visibility inside the box for utility workers. For the Valve Sentinels, we recently expanded the product line to include valve box diameters of 4"-12".

Professionals

The Bingham & Taylor team is a woman-owned business staffed with professionals who are well-respected in the water and gas industries, ensuring that customers always receive qualified technical advice and recommendations, and the products are of the highest quality standard.
Industry Affiliations
Bingham and Taylor is proud to play an active part in the industries we serve, and to be actively affiliated with following national and regional organizations.