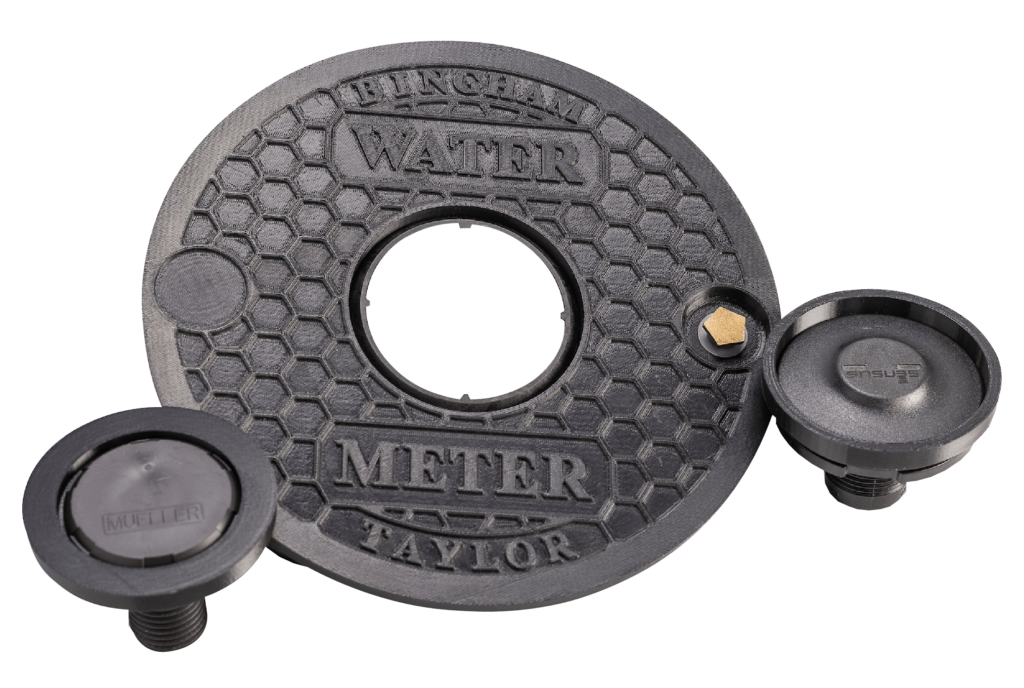 Maverick Meter Lids
Our new Maverick Meter Lids are designed with smart inserts that can be swapped out for different meter transmitters. Our Thru hole lid allows any type of AMI/AMR transmitter to be mounted and our solid lid gives you options for under-the-lid mounting.
---
Bison Boxes
B&T's new line of curb boxes and valve boxes is engineered for durability and usability. Made of heavy duty plastic, the thick-walled structured components are light weight and strong and can be used with cast iron components to create a complete assembly. Bison Boxes comes in 2.5″ and 5.25″ diameters.
---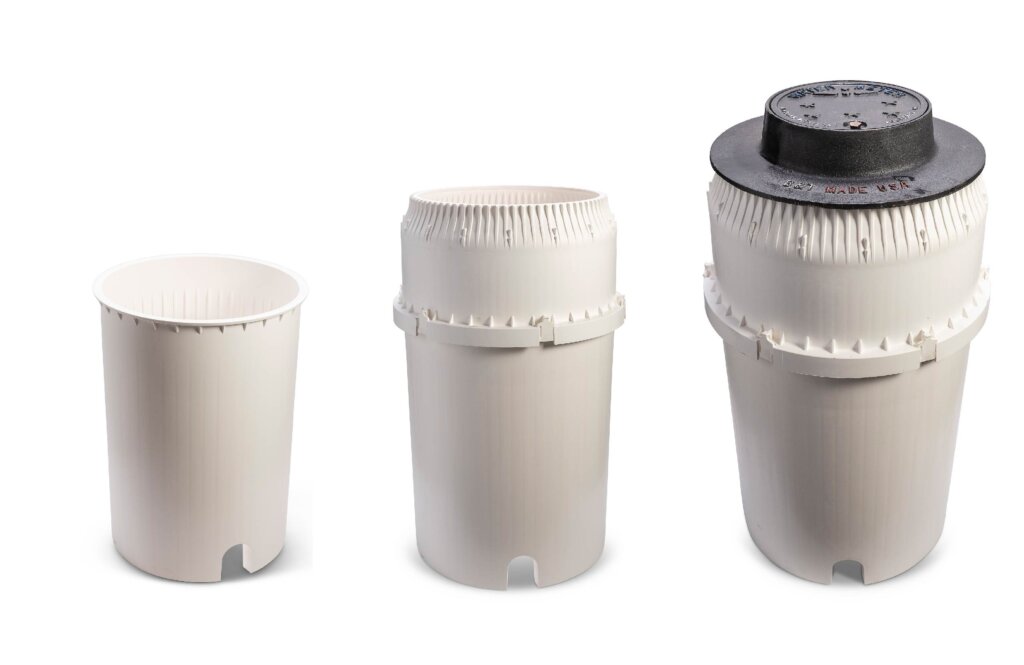 Meter Pits, Frames & Lids
B&T offers injection molded and rotational molded meter pits that are built for long lasting quality and protection. Along with a variety of frames and lids to fit any size or project, we also provide customization options to showcase your company.
---
Valve Sentinels
Valve Sentinels offer you the highest level of security for your valve access. The patented 2-piece locking bar and plate allows you to put your own lock on the device for maximum security purposes. This lock-out / tag-out protection also reduces the risk of unauthorized shut off and confusion with service areas. Sentinels are compatible with all valve box manufacturers and comes in a variety of sizes.